Our Philosophy
ACCOMMODATION INSPIRED BY THE MELTEMIA OF KARPATHOS
AN UNFORGETTABLE STAY
Following tradition
Inspired by our traditions, Karpathos' meltemia and the island's history, we created the Poseidon Blue Gastronomy Hotel in 1983. A family-run hotel and restaurant that offers its guests a stay perfectly in line with the experience they will live on the island. A traditional building with modern details and luxurious simplicity, hospitable people and delicious flavours that will enchant you. At Poseidon Blue Gastronomy Hotel, we make sure to provide an unforgettable Greek hospitality experience inspired by the past.
Poseidon Blue Restaurant
Flavours that awake memories
After years of experience and research in Greece and abroad, we are pleased to offer you daily a unique journey of taste. Based on Mediterranean cuisine and with international influences, we have created a unique menu for our guests. With full respect for the materials we use and the Greek tradition, our menu will complete your vacation experience. Taste recipes with fresh fish from local fishermen, Greek cheeses and meats, as well as bread from the Karpathian oven.
The Hotel
The Poseidon Blue Gastronomy Hotel is located in Afiartis, just above Damatria Beach. It is located 11 kilometers from the capital of Karpathos, Pigadia, and only 4 kilometers from the airport.
Traditional Accommodation
Whitewashed walls, aery spaces, blue details, modern décor, as well as magnificent sea views make up the perfect place for a peaceful and relaxing vacation reminiscent of the traditional island lifestyle.
Day trips
Our friendly staff will assist you with any information you may need for your vacation. Contact the reception for car or bike rental information or even for the organisation of hiking, climbing, boat trips and other day trips.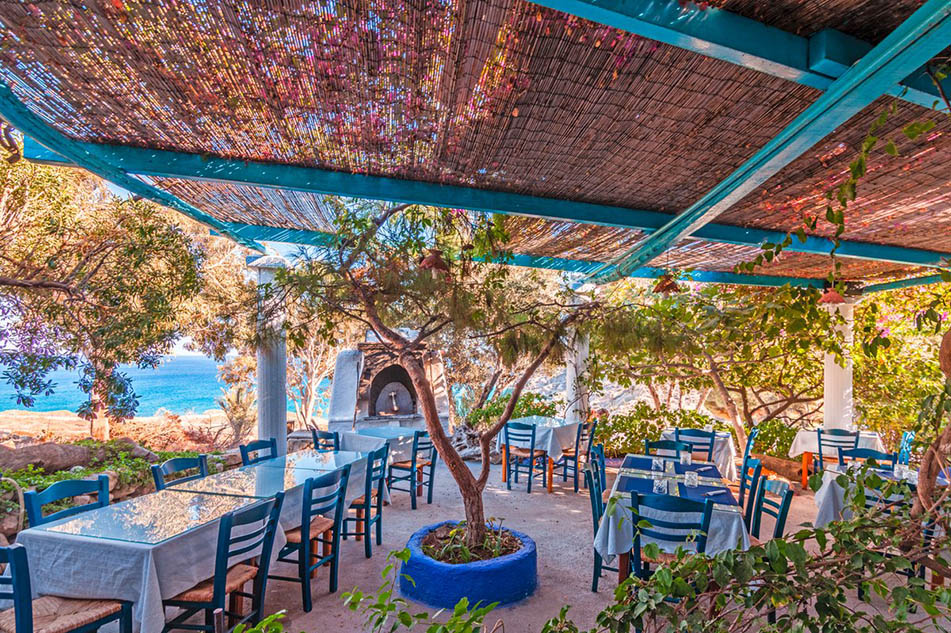 The restaurant
Enjoy an unforgettable meal at the yard of Poseidon Restaurant. Relax under the shade of the trees, gaze at the crystal clear waters of Damatria Beach and taste the dishes we created for you, next to the traditional Karpathian oven.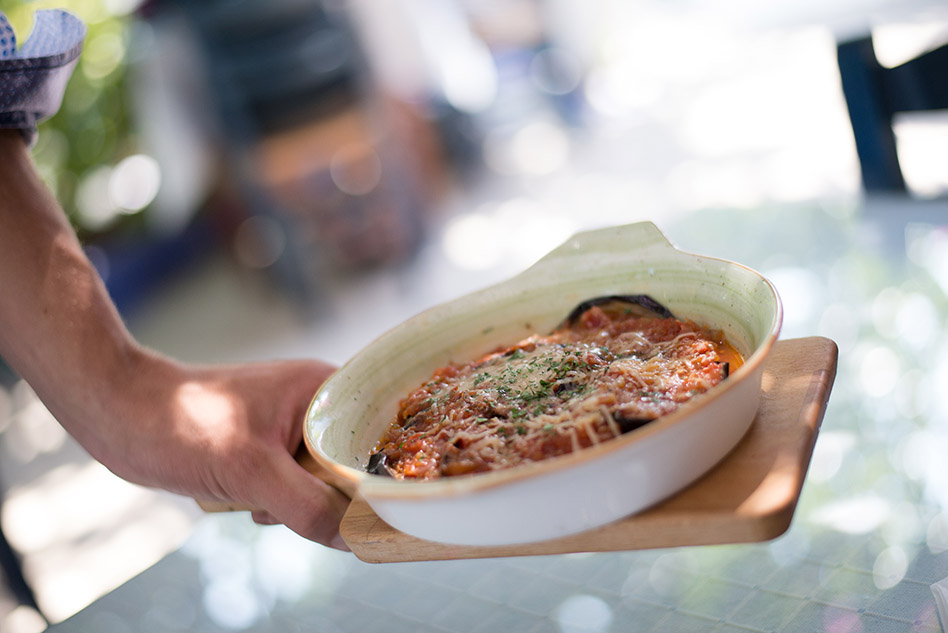 Mediterranean flavours
In our menu you will find Mediterranean cuisine with international influencies. Enjoy local fish and meats, Greek cheeses and wines and don't forget to try the bread for the wood-fired oven and specialties prepared by the Chef every Sunday, such as lamb with groats and pork shank.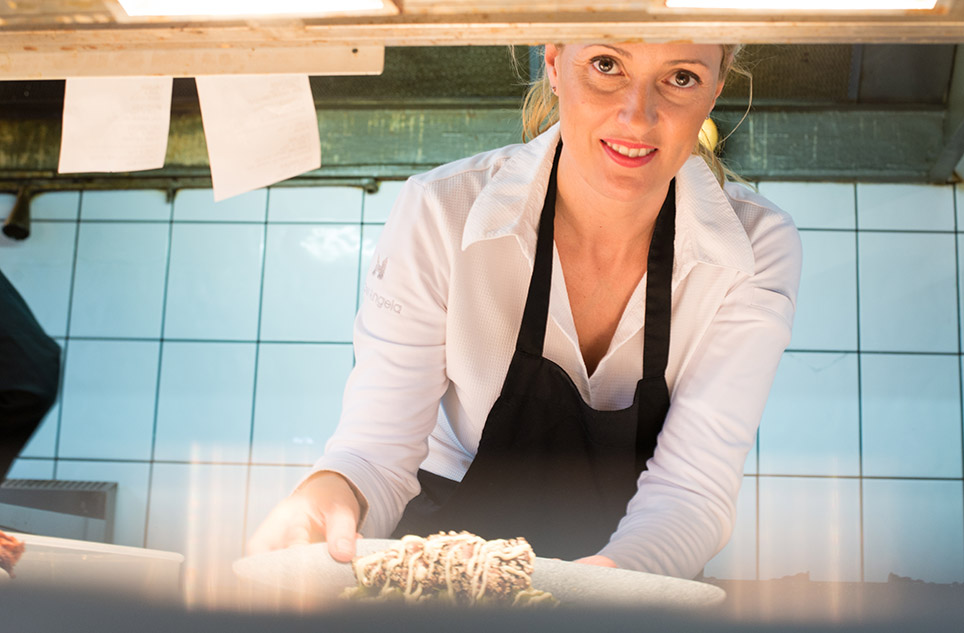 The Chef
After many years of experience in Greece and abroad, where she worked for three years in a Michelin-starred restaurant, Angela Papavassiliou, from the first Master Chef of Greece, returned to Karpathos and gives us daily a delicious journey of flavours.